Overview
Dotted with independent shops, organic food shops and several upscale restaurants, Blackheath high street Tranquil Vale and the compact town centre form a picturesque haven from the city bustle for families and young professionals who still want a slice of fashionable London living. Everyday life here, though, largely revolves around the heath, with the Grade II-listed All Saints' Church providing a stunning backdrop to leisurely strolls and popular local events.
From the magnificent homes overlooking the heath on St. Germans Place to the sought-after period properties lining Bennett Park there's no shortage of coveted private residences here. With its laid-back atmosphere, centuries-spanning architecture, some of the best schools in the country and easy access to the City of London and Canary Wharf, the neighbourhood has that escapist village feel within easy reach of the city centre.
Let's take a tour of Blackheath - from the elegant homes to the delicious deli treats.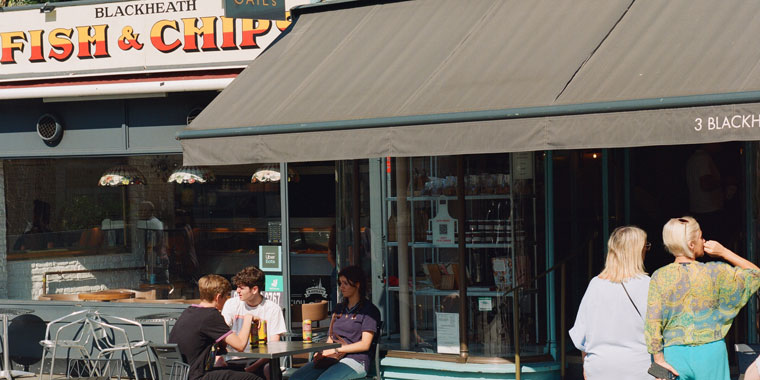 Interesting facts
The area has been a favourite spot for sporty types across the centuries. England's first golf club was founded here in 1608 by King James I, while the Blackheath Rugby Club, founded in 1858, is the oldest open rugby club in the world.
The London Marathon also began in Blackheath. It was first held in 1981 - and its scenic 26.2-mile route still starts from here.
The neighbourhood is home to The Blackheath Society, one of the most informative societies in south-east London. With a history that stretches back to 1937, these "Guardians of the Heath" strive to protect open spaces, preserve high architectural standards and improve transport links.