Moving Up the Property Ladder: A Personal Journey from Nottinghamshire to Sundridge Park
Location Bromley
Instagram @littlewhitehouse_
Helen and her family took advantage of the rapidly rising property market and moved away from Crouch End to get more for their money. Following some friends who had moved south of the river, they discovered a hidden gem in Maze Hill: a quaint railway cottage that allowed them to move up the property ladder without breaking the bank. Six years later and after the birth of their second child, they finally found their forever home in Sundridge Park, a stunning four-bedroom Victorian house.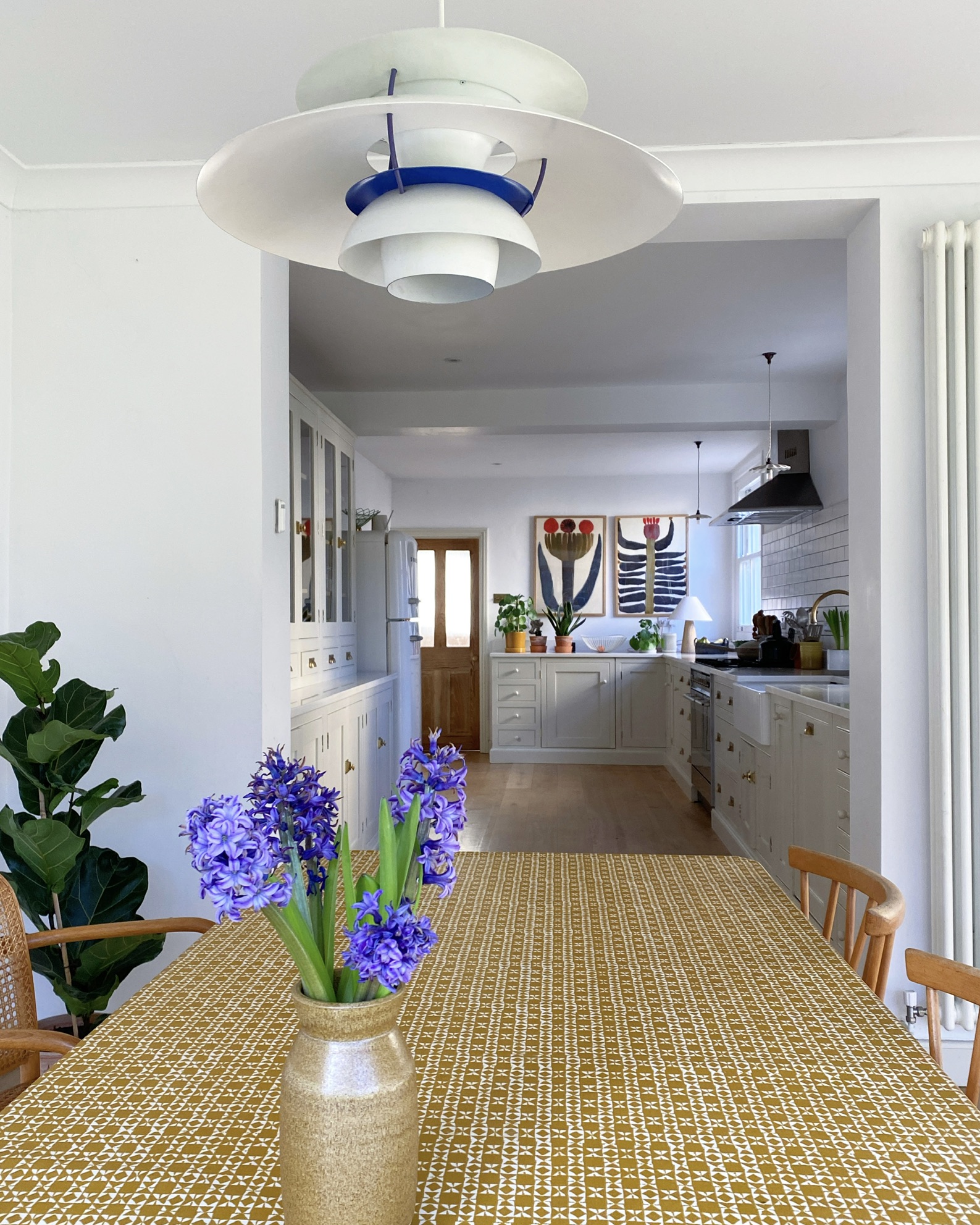 1. How did you come to move to Bromley - and did you already know of the area?
In 2015, we relocated from Greenwich to Sundridge Park, which is only a 20 minute drive down the road. Although we enjoyed living in Greenwich, we needed a bigger house for our growing family. Moving to Bromley was the perfect compromise, as we were to get a bigger house while still being close to all the areas in south east London that visited. Additionally, the transport links and schools in the area are great.
2. Having lived in Nottingham previously, what did you enjoy about living there? What have you learned since moving to London?
I have fond memories of growing up in a quiet suburb of Nottingham. However, after attending university in Manchester and taking a gap year to travel abroad, I realised that there was much more to life than the peaceful tranquility of the countryside. As I entered my twenties, I began to crave the excitement of city living. I wanted to be in a different environment, to experience all the hustle and bustle that urban life had to offer. That's why I decided to move to London. I learned that the Capital promised everything I was looking for: a vibrant nightlife, a diverse and multicultural community, and endless opportunities to explore new things.
3. How did you make the transition from Crouch End in north London to Maze Hill, then Bromley?
We lived in north London for a couple of years and purchased our first property, a small garden flat in Crouch End. While we enjoyed living there, we eventually outgrew the flat at a time when house prices began to skyrocket. Unable to keep up with the market, we followed some friends south of the river in hopes of finding a more affordable option. Fortunately, the timing was right and we were able to move up the property ladder by purchasing a small 2-bedroom railway cottage in Maze Hill, where house prices had not yet reached their peak. Six years later, after the birth of our second child, we made our final move to Sundridge Park and purchased this 4-bedroom Victorian house.
4. Could you tell us a little bit about your personal journey from being in the events industry to starting your own interior design company? What motivated you to do that?
In 2020, after closing the door on a career in events management, I retrained as an interior designer. It was at the height of lockdown and felt like a natural transition. In my spare time, I had been renovating old properties for almost two decades, but with a young family of three children to manage, it felt like the right time to try something new. So I obtained a set of qualifications and set up an ethically-minded small interiors business focused on helping people create pared-back, simple, and authentic spaces suitable for everyday family life. In addition to offering a range of interior design services, I source beautiful one-off vintage pieces from buying trips in Europe, items designed to last. Another Day Studio
5. In the a time of high material costs, how did you manage your renovation budget?
We took our time. We knew this house was a money pit from the outset. Everything had been bodged and done on the cheap, so the first thing we wanted to do was make the house clean and bright. We pulled up the old flooring (threadbare carpets, lino, and layers of cheap engineered wood floors – you name it, we had it) and whitewashed the entire house to create a fresh blank canvas. Then, we felt comfortable living there without having to rush any major renovations. The following year, we tackled the bathrooms, and then the kitchen and utility room followed. It has taken us 7 years to renovate, but this way, we haven't racked up debt and have had the time to meticulously consider all aspects of the renovations.
6. What has been your biggest challenge so far during the renovation? And the thing you are most proud of?
The previous owners did their own renovations, but we encountered problems every time we started a new project. The issues ranged from dodgy wiring to tiles on top of tiles, and even three different types of flooring stacked on top of one another. Suffice it to say, the house was a mess. One of the previous owners built a makeshift double garage on the side of the house in the 70s. Not only was it an eyesore with suspected asbestos, but it was also filled with their junk. It took us a while to figure out what to do with the space because the driveway was too narrow for a car to fit down, but we still needed a storage unit for our bikes, tins of paint, etc. that we had accumulated.
We had many ideas, including extending the kitchen or demolishing the garage to create a large patio. Eventually, we decided that a smaller garage and utility/laundry room would work better (and be more cost-effective) in the same footprint. We are thrilled with the outcome. It was the right decision for us and is probably the hardest-working room in the house.​
7. When designing your home what was the most important factor for you?
Undoubtedly, our house was designed with our specific family in mind. Our brief was to create a comfortable and beautiful home for our busy family of five. I believe that your home should be able to adapt and grow with you. When my children were very young, the smaller of the two sitting rooms was used as a playroom. However, now it serves as my study and occasionally as a guest room. I'm glad we didn't knock through the front and middle rooms like you see in many Victorian renovations. Our house is a work in progress and is evolving in line with our needs.
I didn't want to worry about designer furniture getting covered in mucky fingerprints, so I bought thoughtfully and invested in timeless pieces that our children can't ruin, such as our collection of mid-century lighting and original artworks. As the children grow older, I will be able to invest in less family-friendly furniture, but for now, the good stuff must stay out of reach!​
8. What would be your advice to people with young kids trying to establish themselves in a community that supports children's development?
Do your research - there are some excellent schools around, but make sure you are within the catchment area. Once you have decided on the area, put your family on waitlists for preschools, schools, and even kids' activities such as swimming lessons, as they get booked up quickly. This way, you have options when you arrive. We almost missed out on sending our children to the local Montessori. Although it all worked out in the end, my advice is to be as prepared as possible in advance of a move, as waitlists can be long, and you don't want to miss out on good opportunities.​
9. What is the most interesting thing about your home?
From looking at the property deeds, it appears that our house was originally built to serve as a doctor's surgery and the doctor's family home. When we removed some of the floorboards a while back, we discovered numerous medicinal bottles and artifacts. Interestingly, the layout of the house supports this theory, with a discreet front door on the side of the property (which is the thing I dislike most about the house), and a large attic with a small stairwell at the top of the house for servants.
10. What interior designers or Instagram account have influenced your interior design style?
Beata Heuman's work is truly inspiring. Her philosophy that every room should "sing" really resonates with me. I also admire Sophie Rowell from Cote de Folk for her clever placement of vintage objects and furniture. And I can't forget to mention Instagram influencer Lucy Williams - the house she recently renovated is an absolute dream.