Stay connected with Source the Area's vibrant monthly events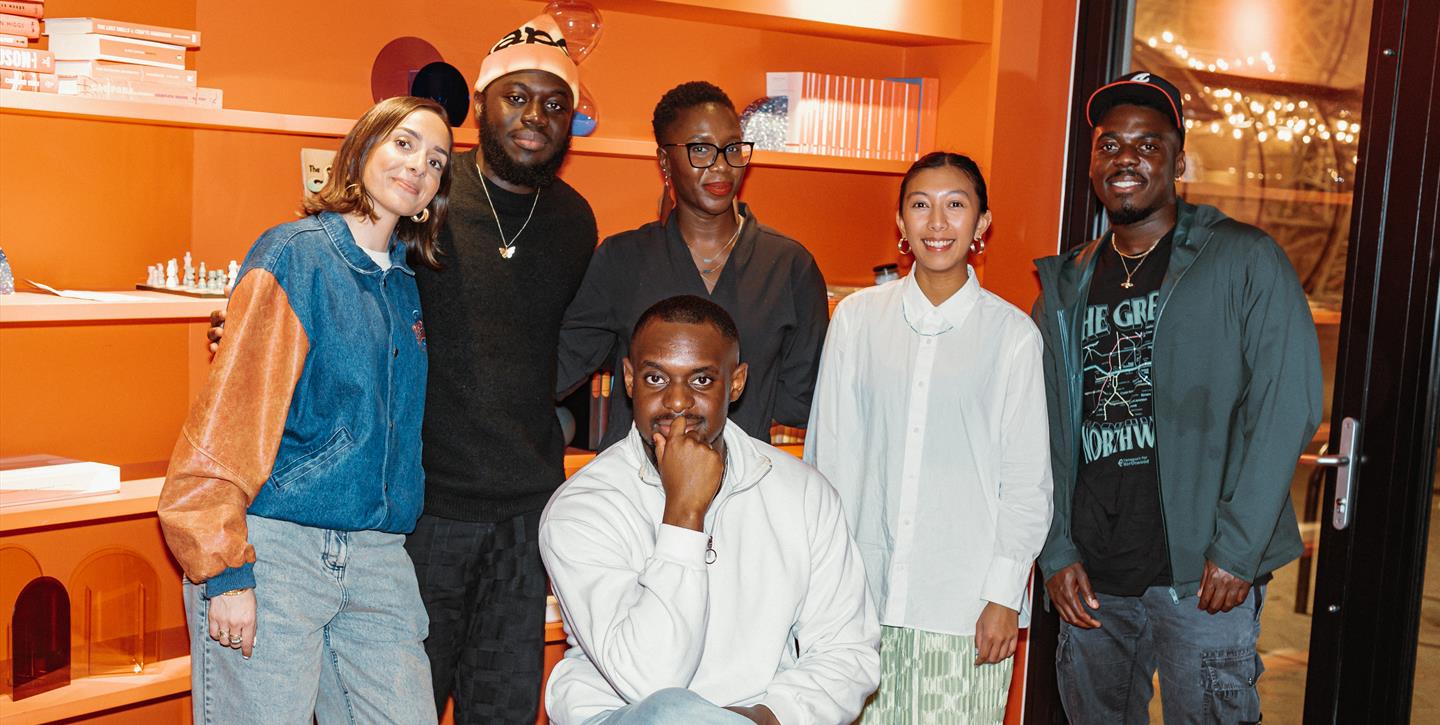 We want to create a dynamic platform for people to share their unique stories, learn from one another, ask questions and forge genuine connections. Whether you're looking to meet fellow creatives or access essential expertise that will help you find the perfect neighborhood to live and work in, check out the key takeaways from our past events so far – and get a taste of what's to come.
Empowering local creatives
The energy was palpable, and the vibes upbeat at our inaugural Creatives in the Area event held in July at the beloved African-Caribbean hi-fi bar and restaurant Jumbi, in Peckham's Copeland Park. That first evening set the tone with guest speakers as diverse as south-east London illustrator/graphic designer Emily Chin-Sillah, a.k.a. Chin Chin Prints, photographer Nico Froehlich, film director John Ogunmuyiwa and physiotherapist/running coach Manni Ovola.
Our definition of the word "creative" in these panel discussions is broad: writers, music industry experts, textile specialists, community visionaries and innovative thinkers who transcend the ordinary share their personal journey and lead open discussions against the backdrop of some of our favourite spaces across south-east London. To make networking more playful, we also curated a set of fun questions, encouraging locals and newcomers alike to step out of their shells, mingle, learn more about each other and connect meaningfully. And of course, there were snacks!
In subsequent events, the likes of seasoned journalist Paola Totaro – whose work includes covering Pope Benedict's visit and interviewing Ozzy Osbourne – and award-winning filmmaker/founder of screening and discussion platform DAILIES Tomisin Adepeju traded behind-the-scenes stories, collaborations and experiences that shaped them. A recurring theme in these laid-back yet eye-opening discussions is the realisation that we are all connected. Finding your deeper meaning, breaking free from constraints, creating your own system for growth, and, of course, being visible are key. The more eyes that see you, the more opportunities will come your way.
As these gatherings evolve, our goal is for them to become a central hub for the south-east London community. Join us for the end-of-year Creatives in the Area event on Monday 11th December – and keep an eye out for our upcoming series of events in 2024.
Exploring the ever-changing landscape of property and design
Navigating the complexities of renting or buying property demands first-hand insights, especially in a city like London. This is where Source the Area's comprehensive platform, Properties in the Area, steps in. Our panel of real estate and design experts come together to offer indispensable advice, help you make informed choices and overcome the uncertainties that come with big property decisions. Plus, they got plenty of ingenious interior design tips!
Our first Properties in the Area event was held this past October at Bureau, a co-working club in the heart of London's Design District in Greenwich Peninsula. It featured experts like design guru and creative director at Soapbox Rachel B, sales manager at Knight Frank Georgia Jakstys and interior designer Bianca Serrao Jones, an ex-recruitment professional with a captivating career-change story to tell. From first-time buyers to down-sizers and aspiring designers looking to revamp their dream home (or tiny rental flat!), everyone had the chance to tap into the panel's wealth of experience, connect with like-minded enthusiasts and leave feeling empowered to make more well-informed decisions.
Mark your calendar for our next event on Monday, December 4th, and stay tuned for Source the Area's exciting line-up of events in 2024.